Maibec Siding Installation at Creemore Springs Brewery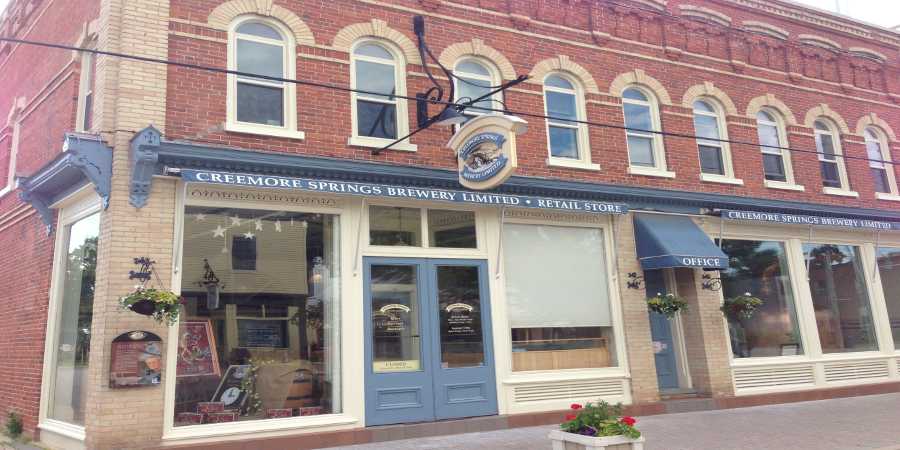 This was a large Maibec wood siding installation on part of the new addition at Creemore Springs Brewery in Creemore Ontario. The Maibec siding was added to the street side of the building to try and preserve the old look and feel of the brewery. Consisting of approximately 5000 square feet of siding, the wall being covered reached almost forty feet high. We brought in two scissor lifts to complete the job as efficiently as possible – using ladders wasn't an option due to the time-frame involved, and for safety issues.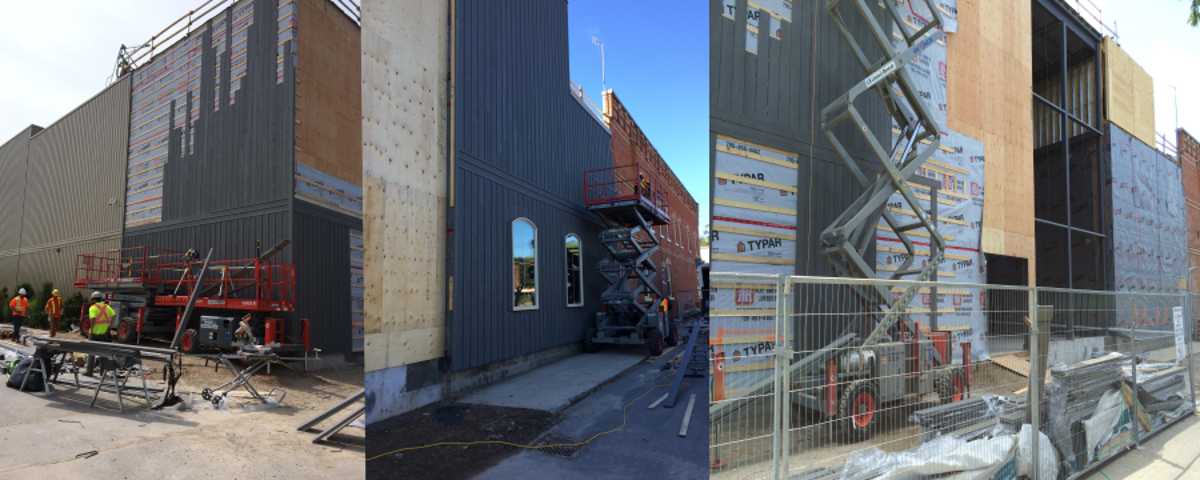 Cowden Woods, of Barrie, was the general contractor who hired us to install the siding. The Maibec siding was provided by Cookstown Home Hardware.
We are an installer of Maibec, Fraser and Cape Cod pre-finished Sidings. We would be happy to quote you on any one of these fine products.
a) Maibec – http://www.maibec.com
b) Fraser – http://www.fraserwoodsiding.com
c) Cape Cod – http://www.capecod.ca
A special thanks to Jack Feiner of Feiner Renovations, and Mitch Hazledyne for their help with the install.
And yes we sampled the beer – it was wonderful on a hot Friday after work!