Claire and Dave's New Deck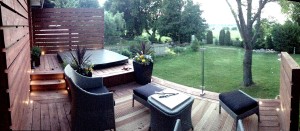 The new deck building project at Claire and Dave's was not simply to build a new deck for their hot tub. The rear of their home actually had no door to allow access to a deck as the kitchen is in the front of the house, and the bedrooms and bathroom are at the rear. Claire (a Designer) decided to change one of the master bedroom windows into a door with a side window and replace the other window with a much larger picture window. These renovations now allowed access to  their New Deck.
Once the new window and door were installed, and the brickwork finished it was time to call in Marty (Mr Post Hole) to get the foundation for the new deck started. Since the deck we were building was going to have a hot tub on it we added two extra concrete piers in the middle for a support beam under the hot tub.
Now that the foundation piers for the new deck and hot tub were poured, it was time to start the framing of the deck. Since Claire was designing the deck, she had decided to use cedar for their new outdoor space as it is much more visually appealing than typical pressure treated wood. As cedar is significantly more expensive than spruce we suggested building the frame of the deck in Pressure Treated Spruce since it would not be visible once the deck was completed.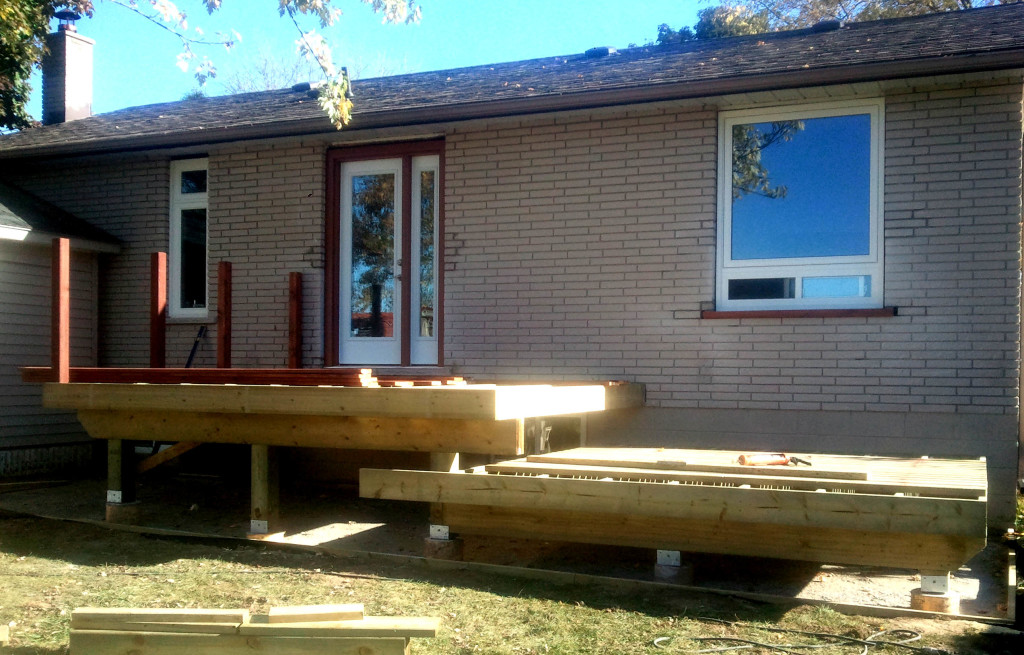 In the photo above you can see the difference in the green pressure treated frame of the deck and the stained cedar posts on the left, which will be the finished look of the deck. The deck area on the right has been build lower for the hot tub to sit on. After the hot tub is installed we will build another deck above and surrounding the tub which will end up being higher than the sitting area on the left of the photo.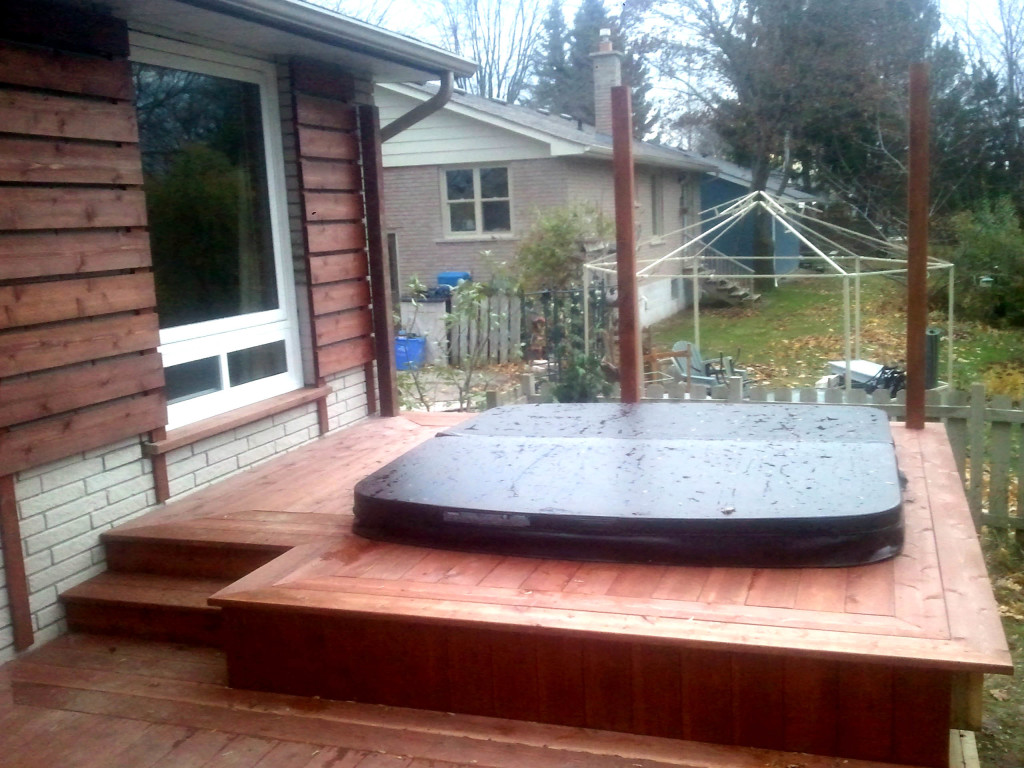 Call Now Button