Category Archives: Siding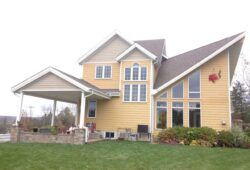 This is a project in Adjala township, near Alliston, where the client wanted to replace some of the existing plank siding with some Maibec siding to create a contrast. The yellow siding is the existing Hardie board siding and the Maibec siding is the beige shake style.
Read More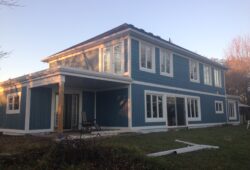 This is a second story addition that was finished with blue and white accent Fraser Wood Siding. This home sits at one of the highest points in Churchill and has an amazing view to the south. Fraser Wood Siding Available at HF Smith Home Hardware Cookstown and Angus Fraser Wood Siding 367 Main Street, Suite […]
Read More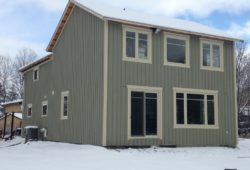 This is a home that the owner renovated and added an addition to. The Maibec Wood Siding was a mist green and cream colour which went very nicely together. This project was contracted to us through HF Smith Home Hardware in Cookstown and Angus.
Read More